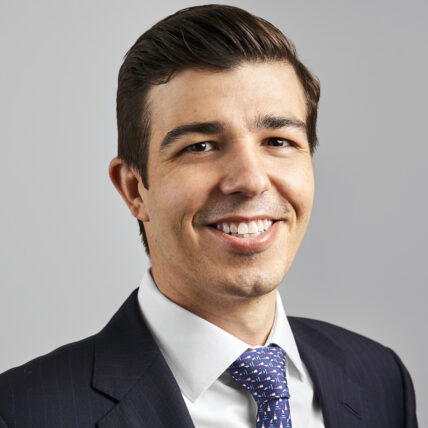 Robert Ramirez
Robert is a native of Miami, Florida and now calls New York City home. He currently works as an Investment Banking Managing Director in the restructuring practice at Guggenheim Securities, where he leads engagements helping clients navigate financial challenges.
Prior to Guggenheim, Robert served as an active-duty Naval Officer from 2008 to 2013. While in the Navy, he deployed globally in support of various missions on the USS GARY (FFG 51) and USS GRIDLEY (DDG 101), and to the Middle East where he served on the staff of U.S. Naval Forces Central Command, the Navy's regional headquarters in Bahrain.
Outside of work, Robert is passionate about financial literacy, education, diversity and inclusion, social equity and veterans' initiatives. In addition to Futures and Options, he volunteers with several veteran service organizations and continues to serve the Navy as a Naval Academy Blue and Gold Officer who counsels and interviews local high school students.
Robert earned a Bachelor of Science in Economics from the United States Naval Academy, and a Master in Business Administration with a concentration in Finance from Columbia Business School.