Dream Big — A Celebration of Opportunity
---
Thank you to our sponsors, donors, business partners, students, and friends who celebrated with us at Dream Big on October 19. You helped raise more than $1.2 million for Futures and Options!
Your tremendous support will provide transformative career exploration and readiness programming, mentorship opportunities, and paid internships to New York City's talented youth.
Our guests at The Plaza were inspired by Dream Big Scholarship winners Jigmey Dorjee and Karen Zheng as they shared their impressive experiences. We were also thrilled to recognize Stephen E. Hessler and Andrew D. Pearle, MD, our Dream Big honorees, for their commitment to supporting youth development.
Thank you for dreaming big with us!
Thank you Dream Big Sponsors!
Futures and Options is deeply grateful to our 2023 Dream Big sponsors. Their generosity supports our career development programs, making a positive impact in the lives of NYC's youth. Click here for a full list of sponsors.
Luminary $100,000+

Visionary $50,000+
Stephanie & Stephen Hessler

---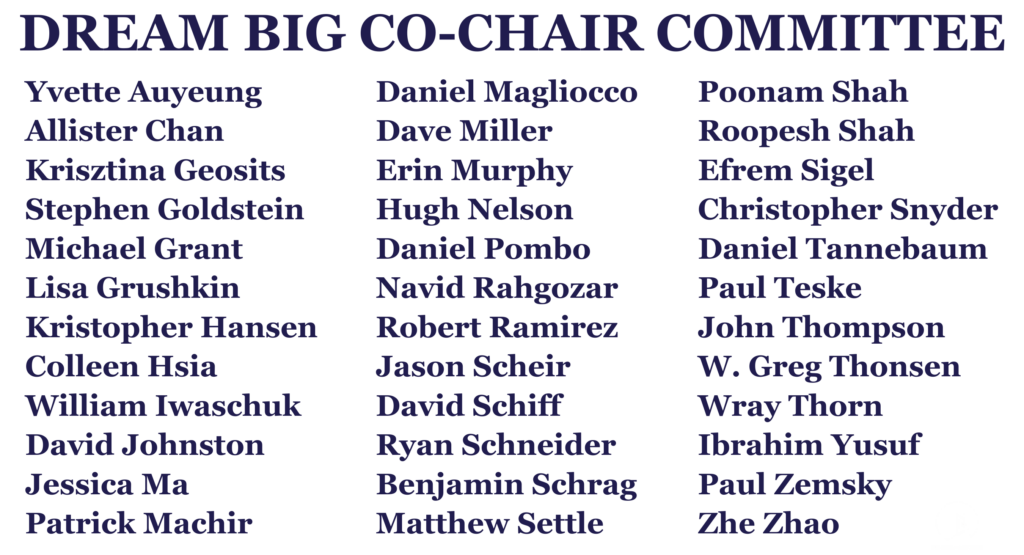 ---
Dream Big – A Celebration of Opportunity is an inspirational evening in October in which we gather together with partners, volunteers, supporters, alumni and friends to celebrate our students' accomplishments and the impact of Futures and Options' programs.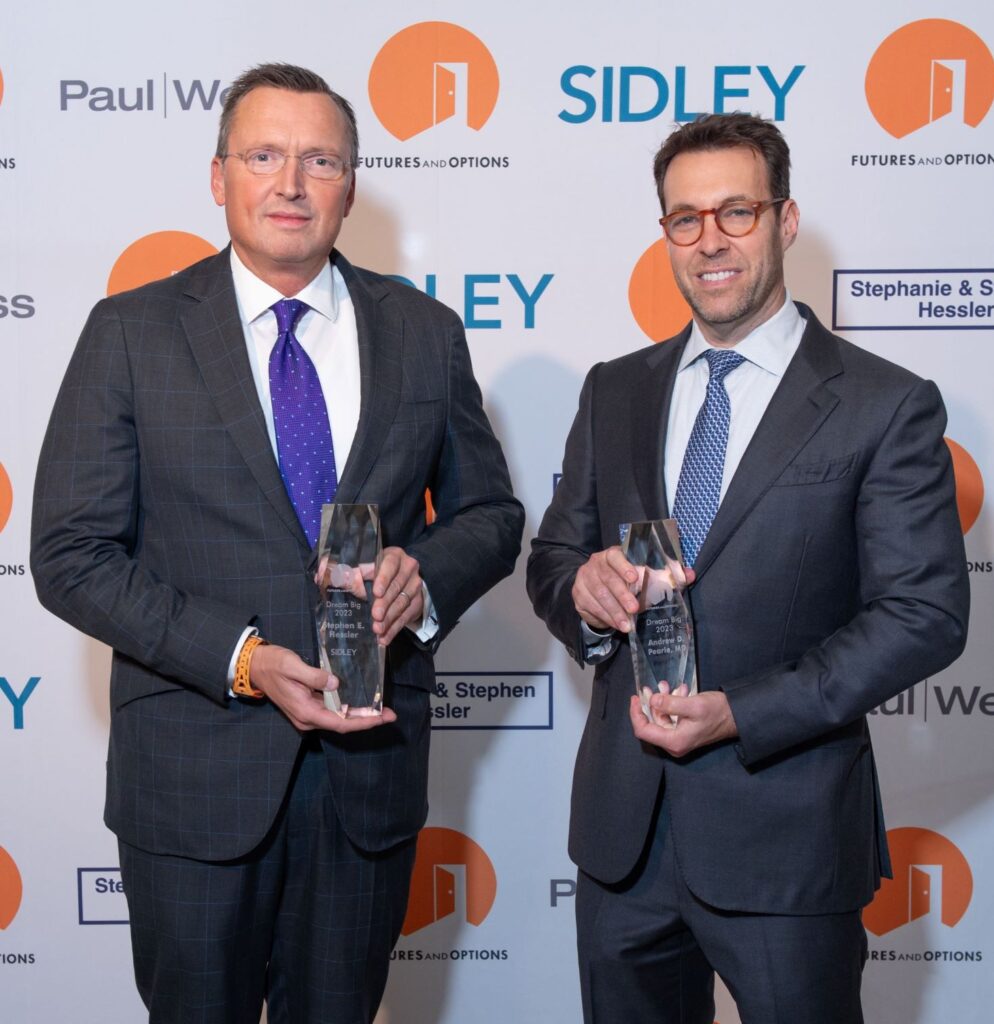 Our Dream Big award salutes the businesses and community leaders who make it possible for young people to acquire the work-readiness skills, career opportunities and higher education needed to succeed in school and in careers.
We also award our Dream Big scholarships to two exemplary college-bound Futures and Options alumni, providing financial support as they pursue higher education.
The support we receive at Dream Big is essential to ensuring that Futures and Options can continue to provide robust career development programming to New York City students.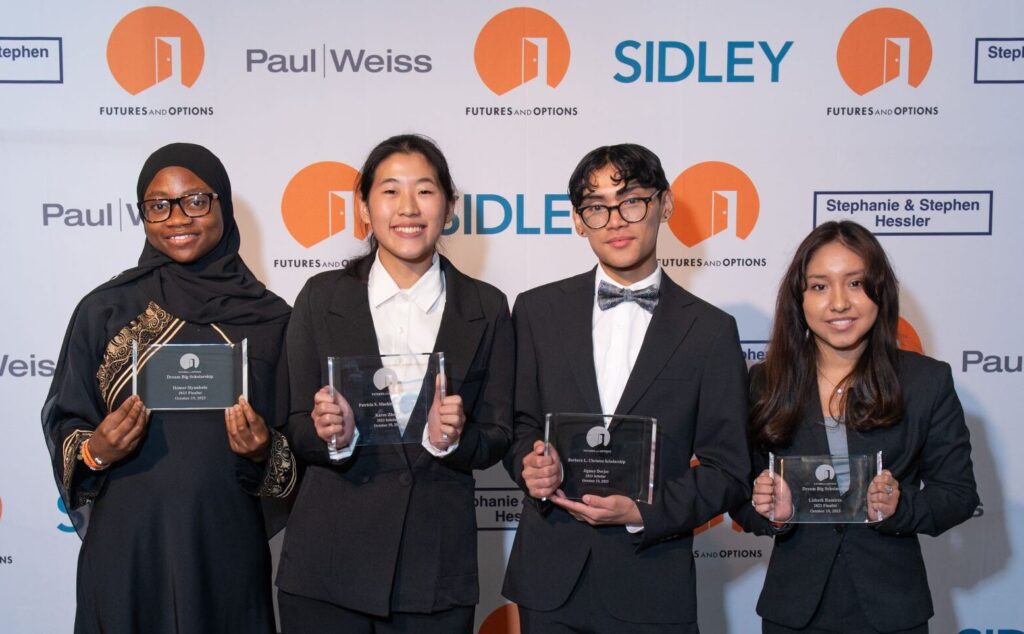 Photos from Dream Big 2023