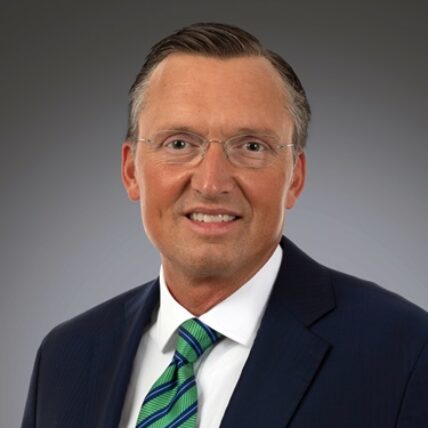 Stephen Hessler
Stephen Hessler is the global practice leader of Sidley's Restructuring group. Steve's practice involves representing debtors, creditors, and investors in large and complex corporate Chapter 11 cases, out-of-court restructurings, and acquisitions. Steve has counseled clients across a broad range of industries including energy, gaming, hospitality and real estate, telecommunications, financial institutions, and manufacturing.
Steve is recognized by numerous industry publications, including Chambers USA (2015–2022), with sources in the 2022 edition noting he is an "excellent corporate bankruptcy counsel, and a brilliant strategist and tactician." Steve has also been recognized as a leading lawyer in Restructuring and Insolvency by IFLR1000 (2016); a "Key Lawyer" in the area of Restructuring by The Legal 500 (2016); and one of 10 Bankruptcy "MVPs" by Law360 (2015), among other awards and rankings.
Steve is a frequent lecturer and author on various restructuring-related topics. He teaches a restructuring class each fall at the University of Pennsylvania, to its Law School and Wharton students, and he was honored with the Wharton Teaching Excellence Award in 2019 and 2020. He also co-founded the University of Pennsylvania Institute for Restructuring Studies, a multidisciplinary initiative intended to address topical restructuring issues and influence the public policy debate in a manner that has practical application for investors, practitioners, academics, and regulators. He served as the chairman of the Advisory Board on Administrative Claims, Critical Vendors, and Other Pressures on Liquidity for the American Bankruptcy Institute's Commission to Study the Reform of Chapter 11 from 2012–2015.
In 2014, 2015, and 2017, Steve testified before the House Judiciary Committee, and in 2018 he testified before the Senate Judiciary Committee, on proposed amendments to the Bankruptcy Code to provide for more effective administration of a Chapter 11 filing by a major financial corporation. Relatedly, Steve has published multiple articles in legal and mainstream publications, and organized or participated in multiple seminars on these topics.
Prior to joining Sidley, Steve was a senior partner in the Restructuring group at another global law firm.