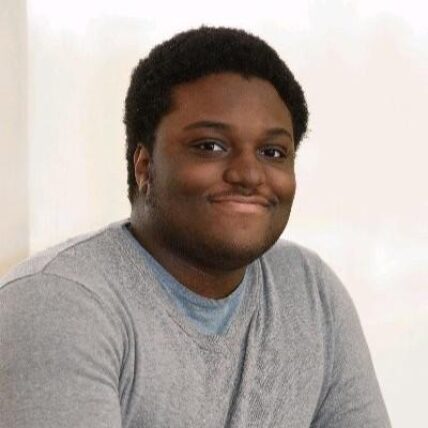 Javay Fraser
Javay Fraser joined the team in November 2022. As a Volunteer Assistant, their work bolstered our network of volunteers who lead career development workshops and other programming. Their prior experiences working alongside people of diverse backgrounds and of various communities have helped nurture their ever fervent passion for aiding the youth of our future.
Javay graduated from State University of New York at New Paltz in 2021 with a Bachelors in Linguistics. During their studies, they served as the president and founder of a student-run organization for LGBTQIA+ students of color and as a online course facilitator for Columbia University's Pre-College program—both of which are a testament to their ceaseless desire to empower, celebrate, and uplift the people around them.
Aside from their passions and desires, Javay likes to unwind by cooking, worldbuilding, and constructing languages.