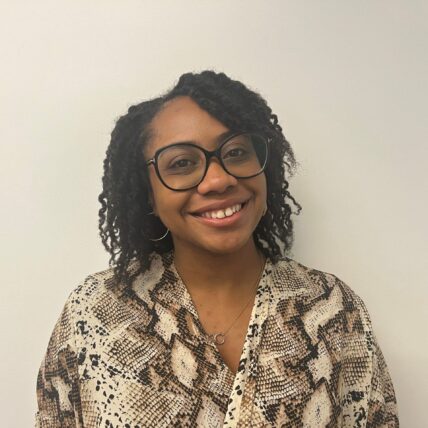 Lenisa Patterson
Lenisa rejoined Futures and Options in October 2023 as a Healthcare Work-Based Learning Program Coordinator. She previously worked for the organization from January 2019 to January 2021 in the Program Coordinator role.
During her time at Futures and Options, she worked collaboratively with staff to provide students with internship opportunities through the following programs: the New York Alliance for Careers in Healthcare, Coro New York, & the Charles Hayden Foundation. She also served as the staff point person for the DEI Board Committee. She's ecstatic to work with the F&O team again and to continuing the organization's mission of empowering NYC youth and students.
Most recently, she was living and working in France teaching English online and as a Program Coordinator for a study abroad company. She's lived in France for a total of 4 years and in Senegal for one year. It was in Senegal where Lenisa discovered her love for education and further fortified her love of the nonprofit world.
Lenisa graduated from Manhattan College with a B.A. in International Studies and a minor in Arabic. In her spare time she loves bullet journaling, learning new languages (primarily Swedish and German), reading, and learning new songs to play on the guitar.